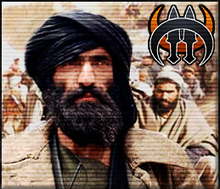 Abdul bin Yusuuf (Blackbeard) is a general who organize guerrilla tactics during the war. Hailing from the venerable desert land of Saudi Arabia, Yusuuf has been linked to countless brutal terrorist attacks across the entire Arabian peninsula, as he regards the wasteful, materialistic splendor of its upper class denizens as an affront against the heavens. Worse yet, the rulers have sold themselves out to the interest of America, degrading themselves and their proud people to mere puppets of Western imperialism.
Community content is available under
CC-BY-SA
unless otherwise noted.