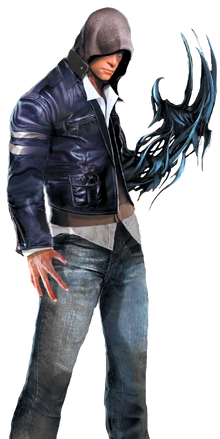 "One Virus, three weeks, millions dead... and I was there. My name is Alex Mercer, and my work is almost done..."
-Alex Mercer
Alexander "Alex" J. Mercer, also known as The Prototype or by his codename Zeus, was the former head researcher of the Blacklight project at Gentek. After learning that those affiliated with the project were being systematically murdered, Mercer attempted to flee the city with a sample of his research contained in a vial. Cornered at Penn Station, Mercer smashed the vial and unleashed the deadly virus into the surroundings. This triggered a viral outbreak that eventually covered all of Manhattan Island.
After awaking at a Gentek facility with no recollection of his past, Alex Mercer escaped the building, and soon discovered his new powers and abilities, granted by the virus he unleashed. He begins to utilize his powers to learn more of his fragmented past, as he scoured all of New York for those responsible.
Biography
Edit
Profession
Edit
Power and Abilities
Edit
Personality
Edit
Family and Relatives
Edit
Close Friends
Edit
Community content is available under
CC-BY-SA
unless otherwise noted.