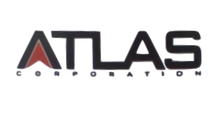 Atlas Corporation is a private military corporation (PMC). Founded and led by Jonathan Irons, it is the largest such group in the multiverse. Atlas Corporation became well known as the first to act after devastating and catastrophic events and set things right. Atlas Corporation entered Baghdad after the second Gulf War and did more in three years to repair the city than what the government could do in 50. With freedom to act without governmental or congressional approval, the corporation quickly built itself up using its immense funds and fast results. It became the first such corporation to be admitted into the United Nations Security Council. The Altlas Corporation is minor member of the allies and mostly independent. Atlas is part of the Corporation War.
Individuals
Edit
Species joining the Atlas Corporation
Edit
Community content is available under
CC-BY-SA
unless otherwise noted.