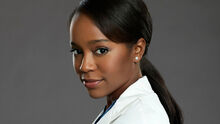 "I can understand the need to keep the Federation united, but not at the cost of freedom!"
-Eleanor speaking out against a proposal made  by then senator Peter Tsar, 3878
Eleanor Mclorder Yujo, birthname: Eleanor Mary Mclorder (March 7th, 3642), is the wife of Akio Yujo and the Mother Theodore and Theresa Yujo. She served as a senator in the Federation's Senate during the Nationalist Wars. She unfortunately died while giving birth to Theodore and Theresa.
Biography
Edit
Profession
Edit
Personality
Edit
Family and Relatives
Edit
Close Friends
Edit
Community content is available under
CC-BY-SA
unless otherwise noted.