"Never tell me the odds!"
―Han Solo[src]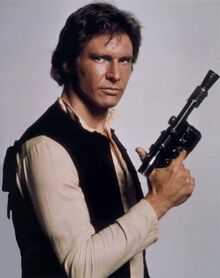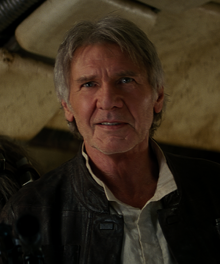 Han Solo was a Human smuggler from the manufacturing planet Corellia who achieved galactic fame as a member of the Axis Of Empires. Born on Corellia, he was orphaned at an early age and taken by the pirate Garris Shrike to serve on his crew. He was treated cruelly, and served Shrike for many years before escaping while in his teens. Solo became a smuggler, and fell in love with Bria Tharen, though she left him due to her duties to the Allies. Solo then entered the Axis Academy at Carida, serving with distinction. He was kicked out, however, when he stopped an Helghast officer from beating a Wookiee named Chewbacca with a neuronic whip for resisting capture. In gratitude, the Wookiee swore a life debt to Solo, protecting him with his life. He became a smuggler once again, with Chewbacca at his side. Piloting the upgraded and customized Millennium Falcon, which he won in a game of Sabacc against Lando Calrissian and RJ MacReady, their future friends, he became known as one of the best smugglers in the multiverse.
Biography
Edit
Personality
Edit
Profession
Edit
Close Friends
Edit
Family and Relatives
Edit
Community content is available under
CC-BY-SA
unless otherwise noted.