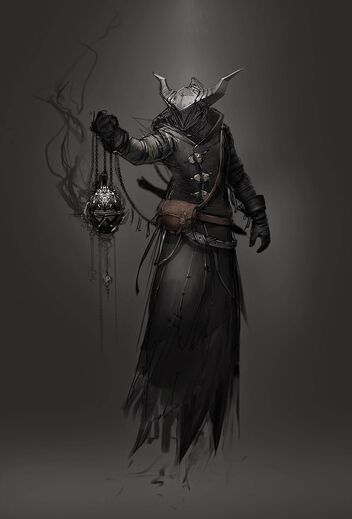 "God these things are freaky! And why won't they die!" 
- Allied soldier encountering an Hunter's Priest during the Battle of Alderaan (Filo) 
The Hunter's Priest, the Forebearers of the Hunter or simply the Silent Priests, are a rather mysterious group of Morts noted for their ability to float, producing black smoke-like substance and carrying around a black phantom flame. When they appear, they often indicate that the Hunter has taken an interest of the planet they appear on and foreshadows a coming hell that inevitably follows the Hunter in its wake. 
Know Sightings
Appearance 
Behavior