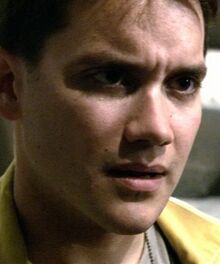 James "Jammer" Lyman is first seen as a deckhand under Gial Ackbar. When President Laura Roslin makes it public knowledge that Cylons are now capable of mimicking human form, paranoia spreads throughout the Alliance Fleet. Cally Tyrol née Henderson and Socinus argue with Lyman that everyone shouldn't become suspicious and stop trusting one another or the Cylons get what they want. Lyman tells his shipmates that the time for that kind of thinking is in the past and it's "every man for himself now"
Community content is available under
CC-BY-SA
unless otherwise noted.