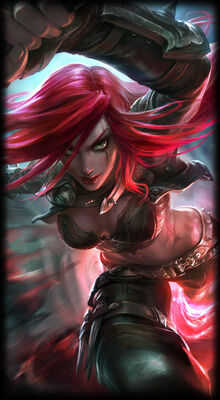 Driven by an intense killer instinct, Katarina uses her talents as an assassin for the glory of Noxus and later the Axis, and the continued elevation of her family. While her fervor drives her to ever-greater feats, it can sometimes lead her astray. From childhood, Katarina displayed a natural gift for combat. As the daughter of a prominent Noxian general, many paths were open to her, but she rejected them all for the path of the blade. Rigorously trained by the finest assassins in Noxus, her father the best among them, it was not long before Katarina demanded her first assignment. The task they gave her was aggravatingly simple: assassinate a low-ranking Jedi.
Community content is available under
CC-BY-SA
unless otherwise noted.