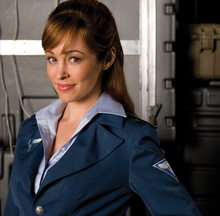 Lissette Hanley is an Allied commander in the Multiverse. She is a former officer of the Allied Intelligence. As such she often has unorthodox methods that are almost always successful. She has had deep insight into enemy strategies as well as a one-of-a-kind knowledge of the Allies' most sophisticated weapons. She is attractive and has a playful demeanour, which leads adversaries to underestimate her. The beautiful Lissette Hanley is funny, flirtatious and sly as a fox.Her strategies are unorthodox due to this, but her enemies end up just as dead.
Community content is available under
CC-BY-SA
unless otherwise noted.