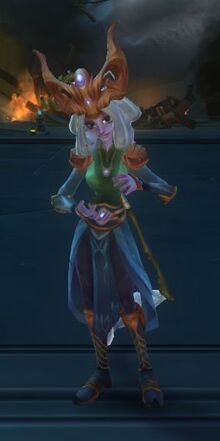 Myala Everstar is the reigning Aurin queen and the last to rule from the historic Royal Grove on Arboria. Myala is tall for an Aurin, with pale purple skin, flowing white hair, small, feline ears, and ice-blue eyes. She favors only small badges of her high office and prefers to wear subdued clothing. Her wooden crown was shaped from a cutting from the Mother Tree and helps keep her connected to the forests and her people on Arboria.
Community content is available under
CC-BY-SA
unless otherwise noted.