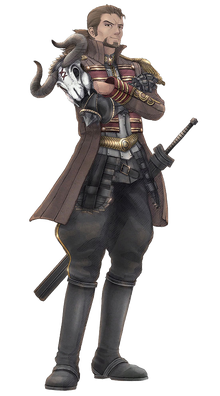 Radi Jaeger is originally from the Kingdom of Fhirald which was taken over by the Empire in the First War . He commands the heavy tank Lupus. One of Maximilian's Drei Stern generals, the thirty-six year old Radi is a bit of a joker who puts an emphasis on chivalry in battle and respects those who do the same. Jaeger does not fight for the Empire out of loyalty, but rather to help his own country gain independence. He commands a customized tank named Lupus as leader of the invasion forces' elite armored unit.
Community content is available under
CC-BY-SA
unless otherwise noted.