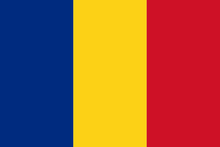 The Kingdom of Romania (Romanian: Regatul României) was a constitutional monarchy which existed between 13 March 1881 and 30 December 1947, specified by the first three Constitutions of Romania (1866, 1923, 1938). The Kingdom of Romania began with the reign of King Carol I of Romania who gained Romanian's independence in the Romanian War of Independence, and ended with the abdication of King Michael I of Romania in 30 December 1947, imposed by the Soviet Union with the tacit and secret, implicit consent of its allies (as a result of the Yalta Conference and secret agreements). As such, it is quite distinct from the Romanian Old Kingdom, which refers strictly to the reign of King Carol I of Romania, between 14 March (O.S.) (27 March (N.S.)) 1881 and 27 September (O.S.) (10 October (N.S.)) 1914. In the First Multiverse War romania join the axis and gained Moldova and parts of Ukraine until it was defeated by the united systems of earth.
Community content is available under
CC-BY-SA
unless otherwise noted.