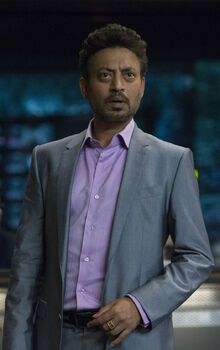 "Lets just say my mother wasn't a nice woman... Who would? What she did to me in the dark... in a bullshit attempt to cure me of my... conduction... I don't think doing something like that would make you... nice..."
-Samuel talking about his mother
Samuel Eastmen, fullname: Samuel David Eastmen, (ECR Number: 4110082701) once known as Maestus Erat Filius (Sorrowed Son) when he was a Imperial Knight, is a TransRace Human Who have served a variety of factions over the course of his life. Now a mercenary, he serves anyone who pays him. as of now, he currently lives in Beach City on Wuuti'jik Earth (namely with the Crystal Gems)
Biography
Edit
Profession
Edit
Personality
Edit
Family and Relatives
Edit
Close Friends
Edit
Community content is available under
CC-BY-SA
unless otherwise noted.