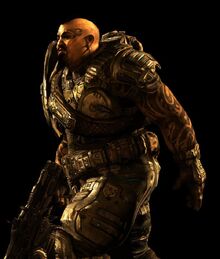 Corporal Tai Kaliso was a allied soldier who hailed from Irohma Island in the South Islands. He joined the Alliance of Nations army after his hometown was wiped out by the Galactic Empire forces. A boulder of a man, Tai's muscular appearance stands in contrast to his quiet, meditative personality. Tai was descended from a long line of men who viewed themselves not just as fighters but as warriors. This lineage molded Tai into a warrior-philosopher with a spiritual view of war that often caused odd glances from his squadmates. However, they liked and respected him, even if they didn't always understand him.
Community content is available under
CC-BY-SA
unless otherwise noted.