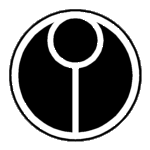 The Tau, also known as the Xi'll by the Second Human Empire are the central figures of the Tau Empire, an interstellar polity which is composed of several different intelligent species, primarily the Kroot of Pech, the Vespid of the world of Vespid and the nomadic Nicassar, though there are now several human Tau Septs derived from conquered Imperial humans or humans who voluntarily joined the Tau Empire because they were impressed by the concept of the Greater Good. These people are known as Gue'vesa in the Tau Lexicon and they are considered amongst the most vile of Traitors and Heretics within the Imperium of Man. The Tau are a relatively young race (it has been only 6,000 Terran years since Imperial Inquisitors first noted that the Tau had only just mastered fire and the wheel), and they have evolved rapidly over the past few millennia. Unlike other young intelligent races of the galaxy, the Tau have made remarkable leaps in technology and now is apart of the Alliance of Nations fighting against the Axis of Empires and the Coalition of Independent States.
Community content is available under
CC-BY-SA
unless otherwise noted.