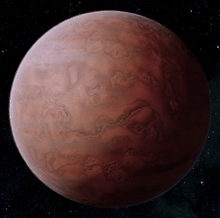 The krogan homeworld boasts extreme temperatures, virulent diseases, and vicious, predatory fauna. Around 1900 BNE, the krogan discovered atomic power and promptly instigated many intraplanetary wars, sending Tuchanka into a nuclear winter. With most of their industrial base destroyed, the krogan entered a new dark age and warring tribal bands dominated. Populations remained low for the next 2,000 years.
Community content is available under
CC-BY-SA
unless otherwise noted.