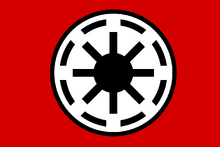 This is your user page. Please edit this page to tell the community about yourself!
universe's i considered and added
Edit
the tails juncture(alternatehistorian)
zootopia AU (alternatehistorian)
super Mario
kirby
metroid
pikmin
lego dimensions
prince of pershia
rayman
1983 doomsday
harry turtledove worldwar
red vs blue (rostertooth)
transformers war of cybertron
Hasbro cinematic universe (maxkid1030)
star wars the dying force (louisthefox)
beyond 1983 doomsday(louisthefox)
draka
original universe's
Edit
Kennedy war assassination of Kennedy cause ww3
lylat fascism fascist monarchy of corneria lead by fox mccloud and his party
fantasy system a bunch of planets that is similar to elder scrolls ,legend of zelda and the hobbit
EMP galaxy the entire milkey way galaxy electronics shut down and invaded by the race
Community content is available under
CC-BY-SA
unless otherwise noted.