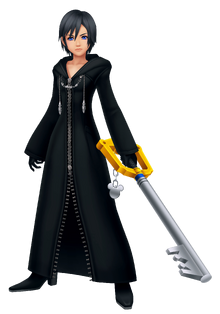 Xion Yujo, Born October 5th, 1270 N.E, Reborn Augest 16th, 1702 N.E, was a Clone made by Xemnas during the Age of Uncertainty and was recreated again by the Axis's Laboratories 265 and was found in 1702 during the Colomar Outbreak. She was later killed during the Infection War.
Biography
Edit
Personality
Edit
Profession
Edit
Family and Relatives
Edit
Community content is available under
CC-BY-SA
unless otherwise noted.