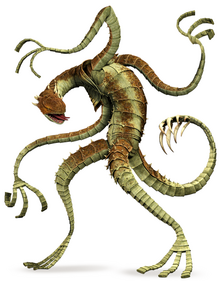 The Zillo Beast was a semi-sentient reptilian-insectoid species endemic to the planet Malastare. In ancient times, these gargantuan creatures preyed upon a native indigenous species, the Dugs. However, the Dugs gradually gained the upper hand and slowly eradicated the Zillo Beasts through various methods, including drilling for fuel in their habitats.
Community content is available under
CC-BY-SA
unless otherwise noted.